quantum wellness holideay
quantum wellness holideay
A next generation wellness
Taking responsibility for your health is one of the best long-term investments you'll ever make. Optimise health by delaying or reducing the effects of ageing. To determine the indicators of your biological age and compare it to your chronological age, as well as the factors that could have a negative impact on your quality of life.
Quantum wellness holidays focus on your health and treat you from the inside out. Combine knowledge of natural therapies, Asian medicine, nutrition and the latest advances in medicine, both diagnostic and therapeutic, to enhance your results.
Not only will you feel rejuvenated, rebalanced and de-stressed but you can also benefit from glowing, younger-looking skin, a leaner body and bags of energy. Just a few simple changes to your lifestyle can make a world of difference to your health and wellbeing. Learn new healthy habits that optimise your general state of health and well-being.
BRIDGING THE GAP BETWEEN THE SURGICAL AND MEDICAL FIELD!
Unique methodology beauty and health treatments
Quantum Wellness offers a completely non-invasive method of diagnosis and treatment, practically unlimited in its ability to diagnose the cause of the cellular electrical imbalance of the ailment and symptoms and provide the balancing treatment of electro-magnetic frequencies to the cells and bring them back into harmony, thus returning the patient back to health. Not only are we able to construct specific, prioritized and tailored programs of treatment, we can maximize efficiency and results while minimizing side-effects by providing a full array of vetted therapeutic options from around the world and combining a number of specialties.
author of the kuantum wellness concept
We've redesigned the healing process, personalizing each patient's protocol through advanced wellnessl systems.
There are so many chronic disorders, aches and pains, that are currently only managed with a life-time of discomfort, or prescriptions that rob us of our quality of life and subject us to surviving numerous negative side effects. Why not explore another direction of preventative health, wellness and fitness? Our aim is to release the energy blockages, and help correct imbalances at their source, by helping to create a strong healthy body and immune system, so that the body can heal itself. To accomplish this, we must exercise, move lymphatic fluids, and increase circulation and energy in the cells so that they can function more effectively.
Good Health at the cellular level
Detection and correction of energy & information within the body
Our body's health is like a birds' flock which acts always in UNITY and when needed, changes rapidly direction preserving the basic UNITY, and this is a well functioning cellular communication. This requires a perfect functioning information system and enough energy to manage and support the necessary auto-regulative processes.The result of perfect cells' performances lead to Total Body Rejuvenation.
Who can benefit from our services?
It is important to note that the most important aspects that makes a difference in our approach are the openness, willingness to change and consciousness of the patient. The patient needs to understand that their life is in THEIR hands and that they are responsible for the change they want to see. With our experience, undivided attention and genuine care, we devote ourselves and guide our patients towards new and better horizons. The best candidates for our services could say:
The best candidates for our services could say:
I want to feel better.
I know I am out of balance but I don't know why.
I want to change "lanes" to have a better life but I am unclear how.
I want to find out what is going on in my body.
I had this therapy and I need to build up energy.
I need time to recharge my batteries.
I want to find new ways to feel and STAY better.
I have (insert condition).
I want to understand why I got this illness.
I was just diagnosed with (insert condition) and I want a second opinion.
I want to use the functional medicine route.
I tried the school medicine route but I am looking for another, better way for my body.
I am open and ready for a better tomorrow.
There are more than 7 billion people on this planet and each person is entirely different from the physical to the psychological aspects and many more in-between. This is why when we meet a new patient, our team aims to understand the root cause through diagnostics and addresses the condition with an adapted and customized program. Just like detectives, they look at all the clues (in your past and present life) to develop and focus on the right next step for each person coming through the door.
Illness does not develop overnight. Disease is a dynamic building process, developing over time, from a variety of sources. And the body sends signals days, weeks, months and even years before an acute illness develops…
Unfortunately, we humans tend to change something in our lives when we receive news of a certain condition or get a diagnosis, i.e. when the "biological cut" is crossed and going back to health is more difficult than if the signs of an imbalance were acknowledged earlier.
This is why at the Quantum Wellness, we specialize ourselves in understanding what is going on in your body using a holistic approach. We aim to understand the root cause of your condition before starting the therapy program (a.k.a. regulative medicine). You might have received a diagnosis – but we go back upstream to understand why and that, no matter what point you are at in your journey.
Dr. Maina  are very passionate about prevention – helping people who know their body is out of balance and want to understand why.
No matter where you are at in your health journey, we are here to support you and help you live the healthiest life possible. To start your journey at our clinic, please answer the questionnaire below to give us a complete picture of who you are and we will determine how we can help you!
The know-how we propagate provides you with the possibility to prevent physical illnesses, so that they will not cause your health to worsen in the future. First of all, we find the causes of illnesses rather than simply treating their consequences. We prevent ailments that are likely to occur in the future. We propagate a holistic approach to health. Quantum Wellness concept adopts a holistic approach to help you and your loved ones achieve an excellent state of health and wellness through a 3-step process, which are: (1) Health Assessment, (2) Detoxification and Diet and (3) Repair and Rejuvenation. 
reverse aging at the cellular level
A innovative system that reestablishes the proper flow of energy and information to the body's energetic fields to promote health.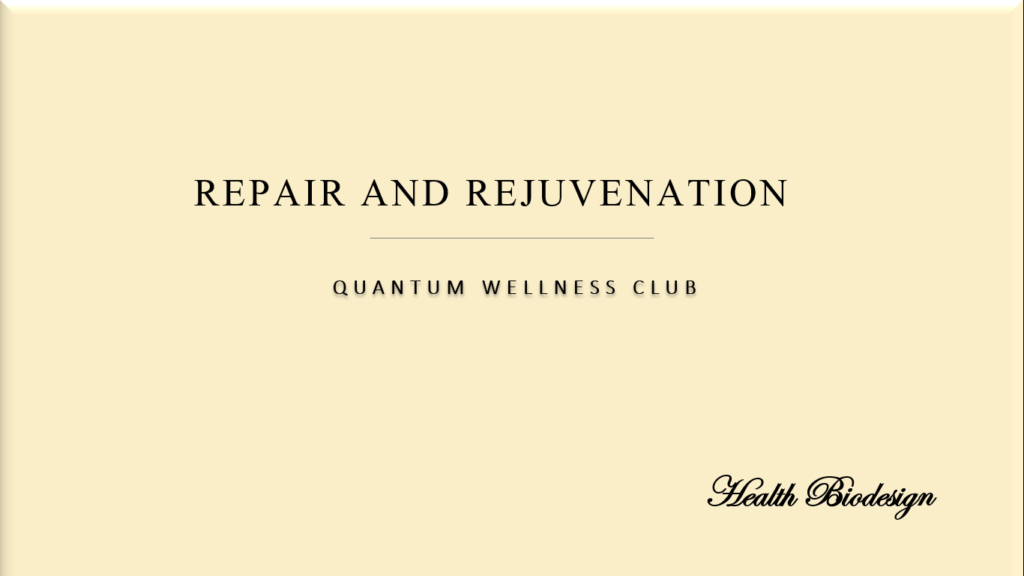 Choose the ideal program for you
Mountain. When was the last time you had a health check that went further than blood work? During our holistic program, we look at your detoxification and regulatory systems, autonomic nervous system and more to understand what is going on and help you gain optimal long-term health.
The liver is one of the most important organs in the body to filter the blood, eliminate certain microorganisms and manage the growth of body cells. Our program improves the functions of the liver through detoxifying therapies and a specific diet, optimizes the metabolism and gives energy. The intensive liver cleanse week improves the functions of this very important organ and the gallbladder …
Our immune system wants and needs to be challenged every day, only the daily handling of the microorganisms and the stimulus they trigger makes it strong and increases its immune competence. Provided that its internal microorganism can stay in balance! This is the only way it can curb any enemy attack immediately, and with every confrontation he has won, the following is a piece of cake.
Anti Aging On The Cellular Level
Cellular Anti-aging Therapy is innovative available for slowing, and even reversing, the aging process in patients that are seeking an all natural, non-surgical treatment option. 
If you are interested in taking control of your cellular health and addressing anti-aging, schedule an appointment with one of our Board Certified Physicians to measure the health of your cells and provide a personalized, tailored natural treatment protocol.
To solve any health concern, we must first strengthen the body so it can function properly and fight off disease. We provide a fully-customized 21-day plan with diagnostics and therapies to give you answers, strengthen your body and redirect you on a path of living a healthier life! The 21-day individual program aims to understand the cause of your condition, provides answers and redirects …
Regeneration Intensive Week
Balance between activity and rest, tension and relaxation are key to re-charge batteries and regenerate your body. Our program provides this perfect balance between specific therapies as well as a self-guide program, such as hikes, work-outs or simply relaxation.