Jack Ma, CEO and founder of Alibaba corporation said, "nowadays customers want to be healthy and satisfied, but possession of most expensive or latest  products is less important than how they feel and look."
According to the research of American Global Wellness Institute, world wellness industry is a business worth 3.7 trillion US dollars at the moment. The majority of this "cake" belongs to beauty and anti-aging industry amounting to 999 billion US dollars, followed by healthy food, diet and slimming reaching 648 billion US dollars, and in third place wellness tourism positioned itself counting to 563 billion US dollars! Undoubtedly figure shows that wellness industry is heavily and globally, incentivized by serious requests and needs of users searching for new products and services, primarily related to health improvement. 
In light of that, the expansion of healthy & healing hotels is visible in the past decade, where besides offering rest, hotel guests are offered choices between programs and treatments improving their health and beauty. An even deeper step further in that industry could be recognized in a new concept called Quantum Wellness, authored by Marina Luketina Šunjka, a nutritionist by profession currently finalizing her PhD degree in preventive medicine and health management. 
Quantum Wellness represents the synergy of more than 15 years of research and learning combined with the latest technological developments of both quantum and integrative medical science, joined inside of an innovative and unique solution, thus positioning this concept of Quantum Wellness as an exclusive and high-profitable product to be found in luxurious hotels.  
The concept of Quantum Wellness is totally new and innovative? How this idea was born?
While I was preparing my PhD thesis, my research showed devastating data indicating that 1 in 3 people today die due to suffering from chronicle illnesses such as heart attack or cancer. Seems that the number of people suffer from illnesses caused by from toxins and chemicals being absorbed from either food, or medicines is increasing, and the real irony in it, is that we get more intoxicated by consuming goods we believe are good for us.
On the other hand there are more and more people thinking and being aware of prevention, but even them face a challenge is choosing the right path to take. Consumer market offers tens and hundreds of products giving solutions. So, we have been swamped with half-truth information promising fast solutions, while on the other hand, due to the expansion of health tourism, the number of requests for services and effective treatments alleviating causes, instead of symptoms are increasing. Having that in mind, we wished to create the concept offering answers and solutions to those problems.
Today, 15 years after, I can say we have made it. We have created the concept which sublimated experience and latest technologies enabling personalized energy treatments as well as personalized nutrition programs based on the precise health evaluation, with an option of tracking and envisaging future results.
What makes Quantum Wellness unique?
– Quantum Wellness is the unique, multi-functional and modern designed capsule (Quantum zone), equipped with innovative technologies originating in latest achievements of Bioinformatics.

Imagine that your guests or employees, without any pain, chemicals or radiation are able in just ten minutes to understand irregularities in their organism' functions, much earlier before the first symptoms show and that that they are able to address those and remove those even and prevent illnesses and slow down aging.
Imagine also that you are able for your clients in fitness centers or to your hotel guests offer personalized functional meals. Thanks to a set of unique software, each client could be given fully individual treatment and therapies based on their condition, with an option of tracking and even envisaging the prescribed treatment or therapy.
Also Quantum Wellness concept offers a unique approach in implementation of regular programs, such as detox, weight adjusting or anti-age programs. The issue of insufficient space and qualified personnel is now matter of past. Quantum Wellness is the solution for all of those.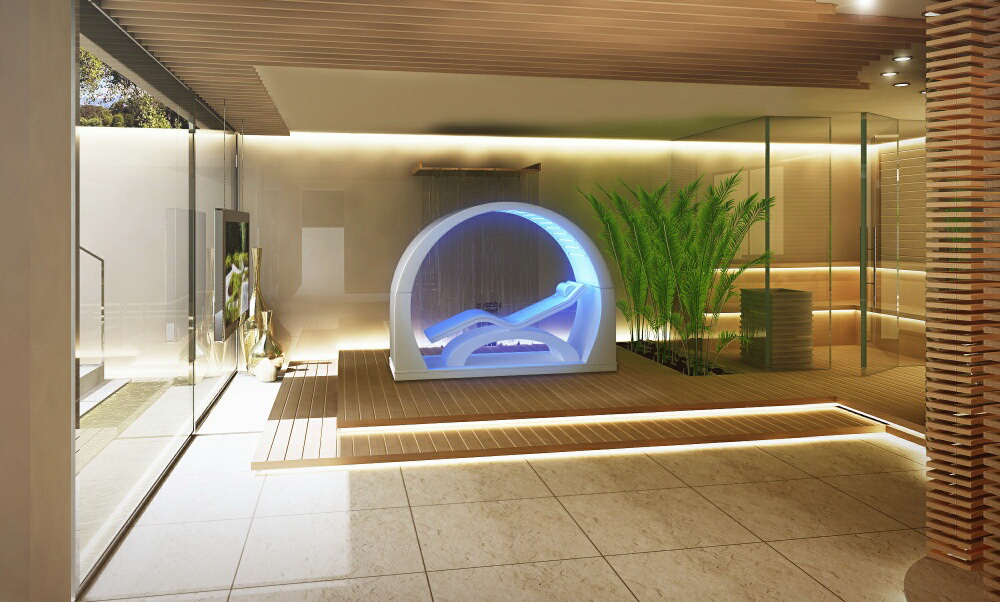 Who could be the beneficiary of this concept?
– The application of this system could be diverse. It could become interesting to hotels, wellness, spa and fitness centers, as a complementary module to their already existing services and treatments, but also to companies and corporations benefiting from providing innovative treatments and personalized diet to their employees aiming to increase their energy and motivation for undertaking daily work and life obligations.
In what way Quantum Wellness could improve hotel's service?
– Hotels could attract brand new customers ready to invest in their health. In 2011 I understood that even wealthy and powerful people suffer from access to adequate care. Unfortunately, even those groups are facing the fact that money and connections cannot buy solutions to a number of chronicle illnesses and those are becoming more aware that the potential solution might be somewhere else. 
The core of Quantum Wellness offers service to such clientele via hotel and wellness industry. Worldwide there are more than 100 hotels offering healthy & healing programs for clients wishing to eat and live healthy while being in vacation. Spanish hotel SHA Wellness Clinic 5*, is just one of those hotels offering programs of detox, slimming and regeneration for more than 10 years. Price for a 7-day rejuvenation program in this hotel comes to about 8.400 Euros, and intensive 7-day detox program to 4.900 Euros! Great profit source, isn't it? With Quantum Wellness concept, our hotels would be competitive to European healthy & healing hotels.  
What would you say to owners of local hotels and wellness centers?
– Be a head of competition, but don't waste time in trying and learning on your own mistakes. Having in mind personal experience is the best way to make a decision, please contact us and judge yourself the opportunities Quantum Wellness concept offers.
The Next Big Trend in Hospitality
Forget the standard room service binge – more and more hotels are opting to overhaul their menu, passing up calorie-laden meals in favour of superfoods and nutrition-rich choices.  The Epiphany Hotel in Palo Alto prefers to keep their mini-fridge stocked with fresh local produce, green juices and homemade power bars. More info…