Healthy foods and products made just for you
The key to lifelong health lies in disease prevention and health maintenance, and the key to prevention is assessment.
Functional Diagnositc
To provide you with a health plan that is tailored to your needs, we need to understand the true condition of your body, both internally and externally. We do this through the use of cutting-edge non-invasive diagnostic tests and examinations to get a whole in-depth picture of your health, genetics, environment and lifestyle.
Vitamins Made For You
At Quantum Wellness we are all about making health easy and helping you get the vitamins you need to feel you that tiny bit healthier, happier and energetic. Don't waste your money on supplements you think you should take and stop having bottles of vitamins laying around in your kitchen or bathroom.
Our flexible monthly vitamin subscriptions are personalised to your lifestyle and health goals. Simply take our free lifestyle quiz and BRS test, get a vitamin plan tailored to your needs, select one of our flexible plans and wait for our box to arrive at your doorstep. It's as simple as that. Why not give it a go out and start by taking our free quiz?
FUNCTIONAL, NTURITION & supplements testing: measure the vitamin and mineral status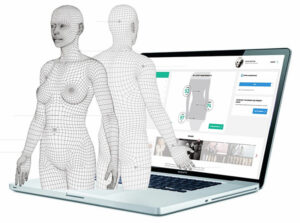 Assess your health A quick S3 SCANNER and questionnaire.