Did you know that you have 75 Trillion cells in your body?
Did you know that every 11 month your cells renew themselves?
Did you know that every 3 month you make new blood cells?
Did you know that every 2 years your bone cells are completely renewed?
Did you know that every hour your body sheds 1 Billion dead cells?
Did you know that your cells need a 70 mV charge to perform cell turnover?
We are always rebuilding our cells, but with poor nutrition, poor cell function and our constant exposure to multiple sources of radiation this natural process is impaired and we become sick! Many civilization diseases right down to cancer are attributed to poor cell function, meaning when the cell charge drops disease can invade. For example a cancer cell has a charge of 20 mV, which is quite a difference from the required 70 mV for healthy cell turn over. How does the cell charge drop? Because of unhealthy lifestyle habits as well as the primary cause of wireless and other forms of radiation in our environment. This type of radiation is a silent killer as it directly impairs our cell function and we don't even feel it.
Quantum Zone's Recharging Module optimizes energy and cell functions, the precursor to human health – it is as simple as that!
ENERGY & HEALTH come as a reward for protecting your cells.
Recharge 1R SYSTEM is a new way to indulge in deep relaxation. A unique, multi-sensory voyage into the world of deep relaxation and well-being, whilst activating 4 senses. The light of the Recharge Zone  gives you a sense of security and warmth.  The special sound composition and the gently released fragrance leads to a state of meditation.
Additionally to generic recharging experience, a comprehensive functional health analysis could be offered which will determine current functional and emotional condition. Variety of therapies and programmes could include three-dimensional sound concept, a matching light and aroma therapy, along with especially developed visual effects.
Thanks to its multi-functional application, 1R Recharging Zone offers a wide range of services and enormous flexibility as regards to the combination of treatments. Efficient labor utilization due to easy operation and multi-functional use.
Why RECHARGING MODULE is unique?
Latest research in regenerative science provides concrete proofs that loosing energy actually takes place at the cellular level. This is where recharge needs to take place!
Quantum Zone technology offers the best and latest 1R system (Recharge) cell-based therapies relevant to health and energy optimization. Our therapies enable the potential of an each cell to repair itself, thus contributing to the effects of anti aging and effectively extending your life. Personalized therapies affect the cellular level in different capacities, thus optimizing and revitalizing the functions of the whole body, not just the surface.
1R system is the Science of a Stronger You!
Imagine if you could wake up every day feeling supercharged – you just can't wait to take on your day!
Conventional medicine and even many forms of alternative medicine, have limits. They often address symptoms instead of getting to the root of the problem and promoting real healing. For anyone who wants to get well and stay well, this could be the most important information you ever read. It's about a system that harnesses the body's innate healing power.
No, it's not crystals, voodoo or pixie dust. It's called "Quantum Zone" Essentially, it's activating the body's own information and energy to heal itself. An evolution is taking place right now, and you're on the cutting edge. It's literally changing the landscape of what we know about healing, rapidly speeding recovery time, and making old methods obsolete.
Energy without proper information is lost energy. 
similar products available
ALPHASPHERE LOUNGER
METRONAP LOUNGER
CLEOPATRA LOUNGER
4 SENSES LOUNGER
BODY SOUND SCAIR
ALPHASPHERE LOUNGER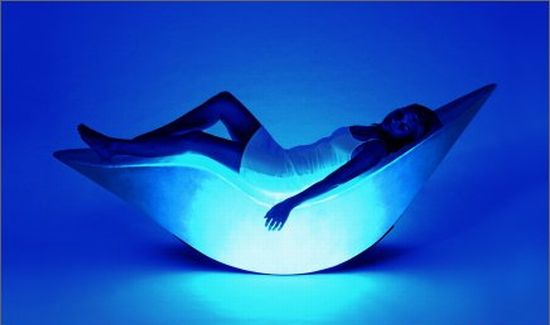 METRONAP LOUNGER
CLEOPATRA LOUNGER
4 SENSES LOUNGER
BODY SOUND SCAIR